Mar 27, 2018 - Mar 31, 2018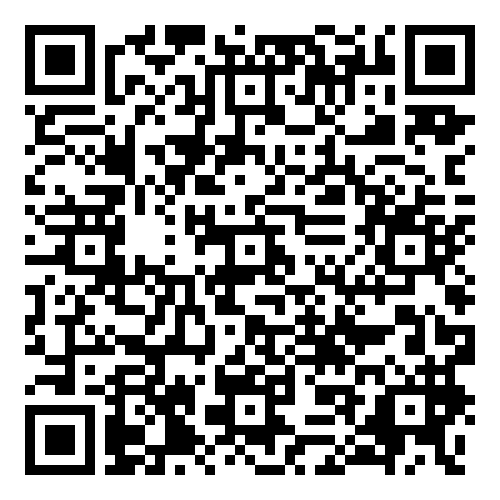 Art Fair
| | |
| --- | --- |
| Opening: | Mar 27, 2018 14:00 Tuesday |
| Artists: | Dong Dawei |
| Address: | Hong Kong Convention & Exhibition Centre |

GALLERY YANG | INSIGHTS
Dong Dawei: Backside
Booth Number:3D23

Private View
2018.03.27 14:00 - 20:00
2018.03.28 13:00 - 17:00
2018.03.29 12:00 - 13:00
2018.03.30 12:00 - 13:00
Opening
2018.03.28 17:00 - 21:00
Public Days
2018.03.29 13:00 - 21:00
2018.03.30 13:00 - 20:00
2018.03.31 11:00 - 18:00
Venue: Hong Kong Convention & Exhibition Centre

In 2008, Dawei Dong made a fortuitous discovery, turning his attention to the bleeding effects of water based marker when applied to paper for an extended period of time. With the sensitivity of an artist, he saw these effects as absolutely astounding. He realized that in the history of art, bleeding as a painting technique had been completely overlooked. He decided to seriously pursue this technique, and he began a series of experiments that pioneered using marker on absorbent paper.

Bleeding involves the integration of pigment and paper's layers. Color does not flow along the medium's surface, but instead permeates and saturates its fibers, tightly integrating and becoming one with it. Respecting both physical appearance and objective existence, this phenomenon greatly influenced Dong. Beginning with the point that bleeds from a marker tip, he quickly became carried away. The artworks that precipitated were rich in color, and, along with providing a deep understanding of his experiments and media, opened a new door for Dong. Over time, he was able to distinguish between different bleeding processes and paper fibers. He became like a scientist who discloses the inner world of atoms with a microscope. These results of microscopic observation gave Dong's work new nourishment and excited new forms. With this series, Dong could dwell in a state of lively experimentation and creation.

On the whole, these works begin with the marker tip's point-like mark. With time's elapsing, a point slowly grows larger while in contact with paper. With the ink's moisture, the next point joins with the first. If several marker tips simultaneously create points, the points slowly grow and integrate into a plane. In order to meet the needs of the different images he pursues, Dong designs different progressions and even employs tools. Through his understanding the appearance and materialization of perfection within a work, time and process became important directions. Dong has long wanted to use a recording method to document and exhibit a work's development from a blank piece of paper. While the works often appear to be a plane of points, their special effects can only be achieved through saturating the paper's reverse side. Indeed, a camera could perfectly record the formation of works from a completely disclosing angle and thus produce its own, independent artwork.

Each point that materializes is left with other points on the paper's surface, which does not allow for correction or erasing. From start to finish, it is like the trajectory of linear time, which can not be reversed. Yet, when the marker tip leaves the paper, its ink, in fact, has not stopped its slow progression across the paper, and it will make contact and even fuse with surrounding points. Additionally, the ink slowly dries while permeating the paper's fibers; thereupon, the color turns pale as it stabilizes. As they are arranged sequentially on the paper's surface, the points cannot reveal this evaporation process. By contrast, video can more truthfully record and directly exhibit these three elements as they weave together across time. Beyond capturing the artist's performance, video also catches these marvelous natural phenomena.

In this Insights project, the artist will juxtapose his works on paper with their video recordings. He will maintain the same dimensions and composition across the screens and the images, as well as the real time of the work's creation in the video (i.e. if the work took two hours to complete, its video is two hours long). The works on paper materialize a process and exhibit a result, and the video restores and reveals the process of this materialization. Regardless of when the viewer watches the video, in each moment he/she can find a corresponding comparison in the work on paper beside it. This Insights Project will be the first time Dong will exhibit the works as described here.

ABOUT THE ARTIST
Dong Dawei was born in Dalian, China, in 1981. He obtained DNSEP with congratulations by the jury in ENSA-Bourges in France in 2011. Now he lives and works in Beijing. His recent solo exhibitions include: Visible Light (A+ Contemporary, Taipei, China, 2017), Dust to Dust (Hadrien de Montferrand Gallery, Beijing, China, 2017), The Common Reader (Gallery Yang, Beijing, China, 2016), The Theory of Clouds (Space Station Gallery, Beijing, China, 2015), A Singular Point (Gallery Perrotin, Hong Kong, 2015), etc. He has participated in group exhibitions at a number of institutions, including Boghossian Foundation (Brussels, Belgium), Taikang Space (Beijing, China), Chengdu MOCA (Chengdu, China), A4 Contemporary Arts Center (Chengdu, China), K11 Art Space (Hongkong, China), CAFAM (Beijing, China), Hubei Art Museum (Wuhan, China), Wuhan Art Museum (Hubei, China), Guan Shanyue Art Museum (Shenzhen, China), AMNUA (Nanjing, China), UCCA (Beijing, China), MMOMA (Moscow, Russia), House of Culture Bourges (Bourges, France), L'hospice St Roch Museum (Issoudin, France).